UPDATED JUNE 10, 2021
Do you need a Hague apostille for your FBI background check (also called "Identity history summary") for use outside the United States?

FBI background check is a federal document, this is why it needs to be apostilled by the U.S. Department of State in Washington DC. This document can be apostilled as an original or as a printout from a PDF file received from the FBI or one of the channelers. An apostille for a PDF file can be ordered online.

---
FBI background checks and FBI apostilles:
Who may request an FBI criminal background check?
Only you can request a copy of your own Criminal Background Check. However, if you are overseas, you can request that the Criminal Background Check is sent straight to us for a U.S. State Department apostille.

How to get your criminal background check from the FBI?
The FBI offers two methods for requesting your Criminal Background Check.
Option 1: Submit your request directly to the FBI (external link).
Option 2: Submit to an FBI-approved Channeler (external link) which is a private business that has contracted with the FBI to receive the fingerprint submission and relevant data, collect the associated fee(s), electronically forward the fingerprint submission with the necessary information to the FBI CJIS Division for a national Identity History Summary check, and receive the electronic summary check result for dissemination to the individual. If an authentication (apostille) is needed, please contact the Channeler to determine if this service is provided.
An FBI-approved Channeler may only process requests for a U.S. person (an individual who is a citizen of the U.S. or a lawful permanent resident of the U.S.). A lawful permanent resident is any person not a citizen of the U.S. who is residing in the U.S. under legally recognized and lawfully recorded permanent residence as an immigrant (also known "Permanent Resident Alien," "Resident Alien Permit Holder," and "Green Card Holder").

FBI apostille guidelines
- original FBI background checks are acceptable for FBI apostilles
- a PDF file (if you received it by email from FBI or one of the channelers) of FBI background checks are acceptable for FBI apostille
You can call us at (646) 267-1140 with any questions about FBI apostille process and federal apostille requirements. We are available Monday - Sunday, 9 a.m. to 9 p.m. to answer your questions.

How long will it take get an FBI apostille (federal apostille)?
As all federal apostilles issued by the U.S. Department of State, this apostille will take 4-5 business days.
Not sure if your FBI background check qualifies for an apostille? Email a copy of your document for a free evaluation
---
FBI apostille: price, processing time, order form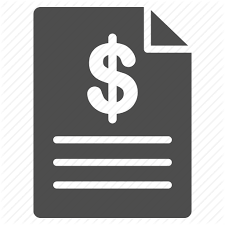 FBI apostille: $175 (Fedex is included, U.S. only)
Processing time: 4-5 bus. days.
FedEx (2nd day):
$20
FedEx (standard overnight):
$30
FedEx International:
$75
(most countries)
FedEx International to Eastern Europe, South America, Africa:
$115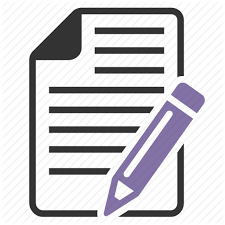 Apostille Order Form (PDF file)
Complete the Order form and enclose it with your document(s). Our mailing address is
Foreign Documents Express331 Newman Springs Rd., Bldg. 14th Floor, Suite 143Red Bank, NJ 07701
---
Our federal apostille guarantees:
Not many companies provide this guarantee but we do: if, for some reason, your document is rejected by the U.S. Department of State after we assured you that it is acceptable, we will issue a 100% refund, no questions asked. We do not keep any service fees.
Delivery by FedEx (2nd day) is included in the price. We also ship internationally. FedEx (2nd day): $20
FedEx (standard overnight): $30 to most countries (except for Eastern Europe and Latin America, which is ).
We accept all kinds of payment, including personal and corporate checks, money orders, credit and debit cards, PayPal, bank transfers, Western Union, and MoneyGram.
Apostilles and embassy legalization procedures are not complicated if you entrust your documents to legalization experts who know the requirements of U.S. apostille agencies, foreign consulates and embassies and the requirements of the receiving organizations in foreign countries.
We process documents for ALL foreign countries. Please call us!