JULY 17, 2017
Legalization of a marriage certificate for use in China is a lengthy and somewhat complicated procedure. A number of steps need to be followed, and each step has its potential pitfalls which might make other steps impossible. So, if you need to have a marriage certificate issued in the U.S. legalized /authenticated for use in China, how do you do it?
Step 1: Check if your marriage certificate is eligible
As the first step of legalizing a marriage certificate is the Secretary of State in the state where the certificate was issued, you need to check if your document is eiligible. Different states have different requirements. In some states the document has to be recent (e.g. in Virginia it has to be issued within the last 12 months), some states do not accept locally issued marriage certificates (e.g. in New Jersey, only the marriage certificates issued by Trenton Department of Health can be legalized), etc. The easiest way to make sure if your marriage certificate qualifies is to email a copy to us for a free evaluation. We will advise if your document is eligible, and how to proceed.
If your document does not qualify, you will need to order a new certified copy (we can do it for you, please
contact us
).
Related search terms: "marriage certificate for china", "marriage certificate for chinese consulate", "how to get a marriage certificate legalized for china", "certified form of marriage certificate for china", "legalization for china", "legalization by chinese embassy"

---
Step 2: Authentication by the Office of Secretary of State
The Office of the Secretary of State in the state where your marriage certificate was issued will attach a foreign certificate to your document. This certificate will confirms the signature of the official who attested or certified the marriage certificate. A foreign certificate can be attached to your document by a gold grommet or by a staple, it can also be glued or ribboned to the document depending on the state.
Please note that most states have are two kinds of authentication: (1) apostilles for Hague countries (the countries that joined the Apostille Convention, China is not one of them!), and (2) foreign certificates for non-Hague countries (these can be called "authentication certificates" or simply "certificates" depending on the issuing state). Some states, however (for example, the State of California) issue apostilles only regardless of the country the document is intended for.
Step 3: Chinese consulate / embassy application and the supporting documents
You will need to complete the Chinese consulate / embassy application form where you will be asked, among other things, what the purpose of the document in China is. The form can be completed in Chinese or in English.
The supporting documents for the marriage certificate are
completed and signed application form (can be downloaded from the website of the Chinese embassy in Washington DC)
complete copies of all the pages of the marriage certificate including the back of the marriage certificate and all authentication pages
a copy of a valid picture ID (passport) of the husband
a copy of a valid picture ID (passport) of the wife
Step 4: Actual legalization by the Chinese consulate or embassy
The Chinese consulates have jurisdictions, so after the marriage certificate has been legalized by the Secretary of State, it will go to the Consulate that has jurisdiction over a particular state. For example, if your marriage certificate was issued in New York, New Jersey, Pennsylvania or Connecticut, the consulate will be in New York.
The marriage certificate can also be legalized by the Chinese embassy in Washinton DC. However, in this case one more legalization step is required, namely the U.S. Department of State in Washinton DC.
You will have to visit the consulate twice, the first time to submit the document, and the second time, to pick it up. From experience, in New York the worst days to go to the consulate/embassy are Mondays and Fridays (too many people). When you enter the consulate, you will be given a ticket, and you will need to wait until your number is called. Sometimes a wait can be more than an hour.
---
Sounds complicated and time-consuming, right? We can absolutely do all the above steps, starting with obtaining a certified copy of the marriage certificate for you, and finally shipping the authenticated marriage certificate to you anywhere in the world. You can send all supporting documents to us by email, and we will take care of all retrieval and legalization procedures.
---
Legalization for China: price, processing time, order form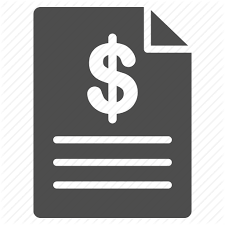 Legalization:
$375
(1st document)
$275
(each additional document) Fedex Express within the U.S. is included). This price does not include the retrieval. Please
contact us
if you need us to obtain a certified copy for you
Processing time: 10-15 bus. days.
FedEx (2nd day):
$20
FedEx (standard overnight):
$30
FedEx International:
$75
(most countries)
FedEx International to Eastern Europe, South America, Africa:
$115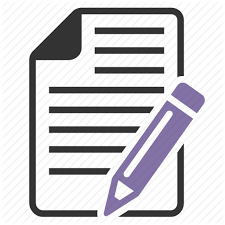 Embassy legalization order Form (PDF file)
Complete the Order form and enclose it with your document(s). Our mailing address is
Foreign Documents Express331 Newman Springs Rd., Bldg. 14th Floor, Suite 143Red ank, NJ 07701
---
We process documents for ALL foreign countries. Please call us!