NOVEMBER 26, 2016
A New York certificate of good standing is called a "certificate under seal". The New York Department of State issues a certificate under seal to show that a business entity is registered with the state and is in "good standing". If your company was incorporated/organized in the State of New York and is conducting or plans to conduct business overseas, this document will be required by foreign authorities, to prove that your company has valid legal existence.
Related search terms: "new york certificate of good standing", "ny certificate of status", "new york apostille", "apostille legalization", "new york company legal existence", "new york certificate of existence with apostille", "how to get an apostilled good standing certificate in new york"

What does a NY Good Standing Certificate look like?
This Certificate of Good Standing reads:
State of New York
Department of State
I hereby certify, that the Certificate of Incorporation of [ name of the company] was filed on [date]. with perpetual duration and that the diligent examination has been made of the Corporate index for documents filed with this Department for a certificate, order, or record of a dissolution and upon such examination, o such certificate, order or record has been found, and that so far as indicated by the records of this Department, such corporation is an existing corporation.
WITNESS my hand and the official seal of the Department of State at the City of Albany, this [date]
[Signature of the special Deputy Secretary of State]
[Seal of the State of New York]
Authentication: [number]
The signature of the special Deputy Secretary of State can be authenticated by a apostille. No notarization is required.
Please note: In order to obtain a Certificate of Good Standing for your New York company, the company must be current with annual reports.
You have an original Certificate of Good Standing from New York, and just need an apostille or foreign embassy legalization? Email a copy of your document for a free evaluation
---
NY Certificate of Good Standing: price, processing time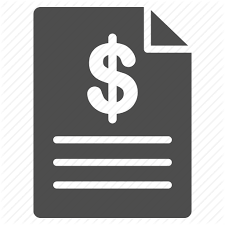 NY Good Standing + apostille: $325
Processing time: 3-5 bus. days.
FedEx (2nd day):
$20
FedEx (standard overnight):
$30
FedEx International:
$75
(most countries)
FedEx International to Eastern Europe, South America, Africa:
$115
---