DECEMBER 1, 2016
Marriages in Colombia can be contracted in a civil or religious ceremony. Civil weddings are performed by a Colombian official known as a notary (called a notario in Spanish). Notary offices are located throughout Colombia and are plentiful in large cities. Your first step should be to contact a notary to discuss required documents and other procedures.
Related search terms: "single status affidavit for colombia", "apostille for colombia", "getting married in colombia", "affidavit of eligibility to marry in colombia", "documents for colombia" "certificate of no impediment"

---
Affidavit of single status for Colombia
Both spouses will be asked to present proof that they are eligible to marry -- in other words, that they are not currently married. For a Colombian citizen, this is a relatively simple matter of requesting a copy of his or her civil registration, a document issued by the Colombian National Registry that indicates marital status. No such document exists in many jurisdictions in the United States, however, and most U.S. citizens will therefore have to discuss with the notary what substitutes will be acceptable. Some notaries may allow you to present a signed, notarized affidavit swearing that you are unmarried (free download), or letters from friends or family. If prepared in the United States, these notarized affidavit and letters would have to be accompanied by an apostille. Apostilles have to be from the state where the notary public (who notarized the affidavit or letter) is qualified. For requirements, please select the state from the left menu. Please contact the notary before preparing this document!
Other documents required for getting married in Colombia
In all cases, the notary will likely require certified copies of both spouses' birth certificates. For birth certificates issued in the United States, you will need to obtain a Spanish-language translation of the document, as well as an apostille. Need a certified copy with an apostille for Colombia? We can obtain certified copies of birth certificates from most U.S. states. Please contact us.
In cases of previous marriages in the U.S. you need to submit a certified copy of your Divorce Decree authenticated by an Apostille. Colombian authorities recognize U.S. documents when they have been properly authenticated in the U.S. Documents issued in the United States CANNOT be authenticated overseas. Need a certified copy with an apostille? Please contact us.

Religious weddings in Colombia are handled by individual religious officials and involve similar documentary procedures, along with additional religious requirements. After a religious wedding, the marriage must be registered at a notary's office. For further details about religious weddings in Colombia, you or your fiancé should contact the religious organization that will perform the ceremony.
---
Apostille for Colombia: price, processing time, order form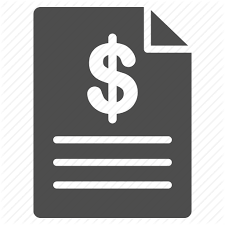 Apostille: $175
(FedEx within the U.S. is included)
Processing time: depends on the state (select the state from the left menu).
FedEx (2nd day):
$20
FedEx (standard overnight):
$30
FedEx International:
$75
(most countries)
FedEx International to Eastern Europe, South America, Africa:
$115
FedEx International to Eastern Europe and South America: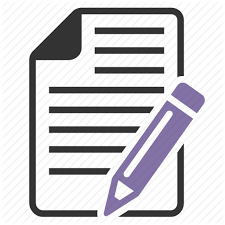 Apostille Order Form (PDF file)
Complete the Order form and enclose it with your documents. Our mailing address is
Foreign Documents Express
331 Newman Springs Rd., Bldg. 1
4th Floor, Suite 143
Red Bank, NJ 07701
---