UPDATED JANUARY 10, 2021
Michigan apostilles are issued by the Office of Michigan Secretary of State.
You will see this seal on all Michigan apostilles no matter what kind of document an apostille authenticates (including Michigan birth, death, marriage, divorce certificates, court judgments, personal and corporate powers of attorney, consents, criminal records, parents' consents for minor children travel, corporate documents, including resolutions, minutes, bylaws, articles of incorporation, certificates of goodstanding, etc. )
Related search terms: "michigan secretary of state apostille", "michigan apostille", "lansing apostille", "michigan apostille seal", "michigan notary apostille", "michigan apostille legalization", "michigan birth certificate with apostille", "michigan marriage certificate with apostille", "how to get an apostille in michigan", "how to get an apostille"

What does a Michigan apostille look like?
In Michigan, as in all states of the United States of America, an apostille is a separate page attached to the document. It is attached by a staple and then a gold foil seal is glued over the staple in the upper left corner. As required by the Hague convention, each apostille has the title "Apostille", the reference to the Hague Convention, and the following ten items: (1) country where the apostille is being issued ("United States of America"); (2) name of the official whose signature is being certified by an apostille, in the image above it is the name of the notary public who notarized the signature on the apostilled document; (3) the position or capacity of this official ("Michigan Notary Public"); (4) name of of the seal on the attached document ("Midland County, Michigan", (5) name of the city where the apostille is being issued ("Lansing, Michigan"); (6) the date when the apostille is being issued; (7) position of the official person who signed the apostille ("Secretary of State, State of Michigan"; (8) consecutive number of the apostille (in the image above it is "203480-1-523725-OGS"; (9) the seal of the apostille issuing agency (the Great Seal of the State of Michigan, this seal is gold foil); (10) signature. There is additional language on the bottom of Michigan apostilles which reads: "This certification attests only to the authenticity of the signature of the official who signed the affixed document, the capacity in which that official acted, and where appropriate, the identity of the seal or stamp which the document bears. This certification is not intended to imply that the contents of the document are correct, nor that they have the approval of the State of Michigan." Read more about Michigan apostille guidelines and tips.
Not sure if your document qualifies for a Michigan apostille? Email a copy of your document for a free evaluation
Need to obtain a personal or a corporate document from the State of Michigan? We can help! Please
contact us
.
---
Michigan apostille: price, processing time, order form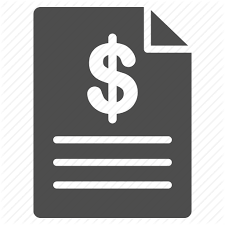 MI apostille: $175 (USPS Priority within the U.S. is included)
Processing time: app. 10 bus. days + mail.
FedEx (2nd day):
$20
FedEx (standard overnight):
$30
FedEx International:
$75
(most countries)
FedEx International to Eastern Europe, South America, Africa:
$115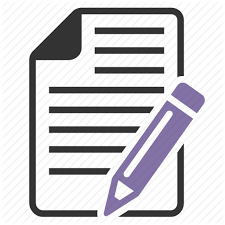 Apostille Order Form (PDF file)
Complete the Order form and enclose it with your document(s). Our mailing address is
Foreign Documents Express331 Newman Springs Rd., Bldg. 14th Floor, Suite 143Red Bank, NJ 07701
---
Our Michigan apostille guarantees
Not many companies provide this guarantee but we do: if, for some reason, your documents are rejected by the state of Michigan after we assured you that they are acceptable, we will issue a 100% refund, no questions asked. We do not keep any service fees.
We apostille many kinds of documents from Michigan and from all other U.S. states. The most common documents we process for MI apostilles and foreign embassies are Michigan birth, marriage, death certificates, divorce records, single status affidavits, criminal records, diplomas and transcripts, corporate documents including articles of incorporation, certificates fo good standing, bylaws and llc agreements, powers of attorney, minutes, resolutions, and many more.
After we have reviewed your documents, in most cases we will ask you to mail the originals to us. Sometimes, documents can be submitted by email or will qualify for our 24-hour apostille service. Please note that 24-hour apostilles are processed in Washington, DC, and not in Michigan. The price for our 24-hour apostille service is also $175.
Processing times differ depending on nature of your documents. In each case will provide the time estimate, and will do our best to meet the deadline.
Delivery by FedEx (2nd day) is included in the price. We also ship internationally. FedEx (2nd day): $20
FedEx (standard overnight): $30 to most countries (except for Eastern Europe and Latin America, which is ).
We accept all kinds of payment, including personal and corporate checks, money orders, credit and debit cards, PayPal, bank transfers, Western Union, and MoneyGram.
Apostilles and embassy legalization procedures are not complicated if you entrust your documents to legalization experts who know the requirements of U.S. apostille agencies, foreign consulates and embassies and the requirements of the receiving organizations in foreign countries.
We process documents for ALL foreign countries. Please call us!