UPDATED JUNE 10, 2021
The Arizona Secretary of State's office provides Hague apostilles for documents that are to be sent to, or used in, a foreign country. An Arizona apostille verifies that the notary public is authorized to provide the notarization and that he/she has done so in accordance with the Arizona laws. Based on experience, there are some common errors that can cause the notarized documents to be rejected for Arizona apostilles. The main requirement is that your document must be properly notarized according to Arizona statutes.

Sample Arizona notarial statements:
Acknowledgment sample:
State of Arizona )
County of ______________ )
On this ______ day of ____________________, 20____, before me personally
[Day] [Month] [Year]
appeared __________________________________, whose identity was proven
[Name of Signer]
to me on the basis of satisfactory evidence to be the person who he or she claims to
be, and acknowledged that he or she signed the above/attached document.
(seal) ________________________________
Notary Public [Notary Public Signature]
Jurat sample:
State of Arizona )
County of __________________ )
Subscribed and sworn (or affirmed) before me this ______ day __________, 20____
[Day] [Month] [Year]
by _________________________.
[Name of Signer]
(seal) ________________________________
Notary Public [Notary Public Signature]
Copy certification:
DEFINITION: A copy certification is a notarial act in which the notary certifies that a photocopy of an original document was made that is neither a public record nor publicly recordable. The notary must have access to a copy machine and cannot use a photocopy provided by the requestor.
State of Arizona )
County of __________________ )
I, ___________________________________, a notary public, do certify that, on
[Name of Notary Performing the Certification]
the ______ day of _________________, 20____, I personally made the
[Day] [Month] [Year]
above/attached copy of _________________________________ from the
[Document Title]
original, and it is a true, exact, complete, and unaltered copy.
(seal) ________________________________
Notary Public [Notary Public Signature]
Read more about Arizona apostille guidelines and tips.
---
Not sure if your document qualifies for an Arizona apostille? Email a copy of your document for a free evaluation
Need to obtain a personal or a corporate document from the State of Arizona? We can help! Please
contact us
.
---
Arizona apostille: price, processing time, order form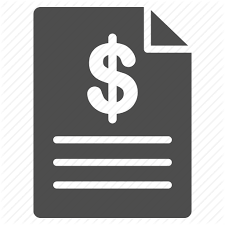 Arizona apostille: $175 (USPS Priority within the U.S. is included)
Processing time: 7-9 bus. days.
FedEx (2nd day):
$20
FedEx (standard overnight):
$30
FedEx International:
$75
(most countries)
FedEx International to Eastern Europe, South America, Africa:
$115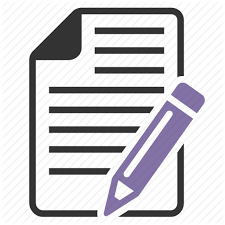 Apostille Order Form (PDF file)
Complete the Order form and enclose it with your document(s). Our mailing address is
Foreign Documents Express331 Newman Springs Rd., Bldg. 14th Floor, Suite 143Red Bank, NJ 07701
---
Our Arizona apostille guarantees:
Not many companies provide this guarantee but we do: if, for some reason, your documents are rejected by the state of Arizona after we assured you that they are acceptable, we will issue a 100% refund, no questions asked. We do not keep any service fees.
We apostille many kinds of documents from Arizona and from all other U.S. states. The most common documents we process for Arizona apostilles and foreign embassies are Arizona birth, marriage, death certificates, divorce records, single status affidavits, criminal records, diplomas and transcripts, corporate documents including articles of incorporation, certificates fo good standing, bylaws and llc agreements, powers of attorney, minutes, resolutions, and many more.
After we have reviewed your documents, in most cases we will ask you to mail the originals to us. Sometimes, documents can be submitted by email or will qualify for our 24-hour apostille service. Please note that 24-hour apostilles are processed in Washington, DC. The price for our 24-hour apostille service is $175.
Processing times differ depending on nature of your documents. In each case will provide the time estimate, and will do our best to meet the deadline.
Delivery by FedEx is included in the price. We also ship internationally. FedEx (2nd day): $20
FedEx (standard overnight): $30 to most countries (except for Eastern Europe and South America, which is ).
We accept all kinds of payment, including personal and corporate checks, money orders, credit and debit cards, PayPal, bank transfers, Western Union, and MoneyGram.
Apostilles and embassy legalization procedures are not complicated if you entrust your documents to legalization experts who know the requirements of U.S. apostille agencies, foreign consulates and embassies and the requirements of the receiving organizations in foreign countries.
We process documents for ALL foreign countries. Please call us!